reviews
Gamescom: Homefront Preview Impressions
While waiting to watch the preview of THQ's Homefront at Gamescom, I wasn't expecting much. I mean, it's a war-oriented first person shooter – surely just...
Read More
industry
Gamescom: Homefront Preview Impressions
While waiting to watch the preview of THQ's Homefront at Gamescom, I wasn't expecting much. I mean, it's a war-oriented first person shooter – surely just...
Read More
surveys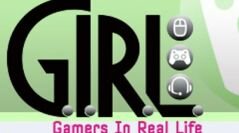 After running the piece being surprised that girls can play games to, all be it nothing too loud, they have now ran a story about the under representation of girls in...
Read More
girlgamerssuck.com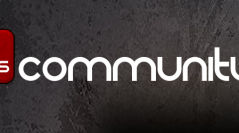 Community Q: Sega Offers Larger Robot Chest Code
Welcome to our weekly Community Q! Once a week we flip the tables and listen to what you guys have to say . . . rather than sitting back and make you listen to us! Earlier this...
Read More
Recent Posts
Scientific Accidents Cause …

Aug 26, 2010
Ah, Umbrella Corp. Where would our favourite zombie franchise be without you? Via...

Aug 26, 2010
Eighteen months ago, the guys behind Stunlock Studios were simply a collection of Swedish University friends with a common interest in gaming. Today, they're working with publishers Funcom and are putting the finishing touches on their upcoming arena-based PvP game, Bloodline Champions. And because Funcom are thoroughly awesome, they invited me along to...
Monster Hunter Tri OST getting released

Aug 26, 2010
I'm going to be honest, when I think back on my time playing Monster Hunter Tri I can't really remember its music. However, if you are a series fan or enjoyed Tri's music in particular you may be interested in the games official soundtrack will has just seen a release. US company Sumthing Else Music Works, Inc, who have released other...
Aug 26, 2010
Midway's Sin City-inspired open-world action game This Is Vegas has reportedly been flushed after three years in the making. A source close to the development team has revealed to UK gaming website CVG that the cancellation of the project is equivalent to setting fire to a reported $43 million, giving it the dubious honour of most monumental waste of money...

Aug 25, 2010
Remember last week how I said you could be forgiven for thinking the store was a little lacking content-wise? Well this week it is, but for those still up to their eyebrows in Toy Story 3 mania, PSone Classic Toy Story Racer might just tickle your fancy. Apart from that, the content for Mafia II previously said to be an exclusive free download for purchasers of...

Aug 25, 2010
After the massive success of Dreamworks' animated film series Madagascar it was only a matter of time before fan favourites Team Penguin got their own show. They did in 2008, when Skipper, Kowalski, Rico and Private hit the screens of Nickelodeon. Two years later, they're getting the video-game treatment as developer THQ enter into partnership with...
Aug 25, 2010
The demo for the upcoming Sci-fi shooter from Sega and Platinum Games is going to be released on August 31st in Europe, and September 2nd for the USA. The demo sequence is titled "Velocity Attack" and will feature one of the games bosses. The game will also feature two difficulty settings difficulty settings, casual and normal. I will certainly be trying...
Aug 25, 2010
Each week we update you on what games have been getting quality time on the consoles, PCs and handhelds of our lovely GGS.com staff. Here's what we've been playing this week: Andrew: Final Fantasy XIII (PS3); Resident Evil Code: Veronica (DC); Call of Duty: World at War (Wii); Metroid Prime Trilogy (Wii) Jen: Silent Hill 2 (PS2); Portal: Still Alive (360);...