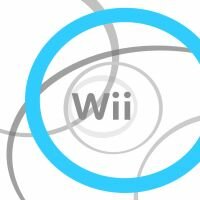 Aug 10, 2010
In late 2009, the gaming press was swamped with rumours of the Wii 2 – a new generation of the family-favourite console to ship with a Blu-Ray drive.
The rumours, allegedly leaked by a Nintendo of France employee, stated that the Wii2 system will feature a Blu-Ray drive (with the additional aim of capping piracy), 1080P and lower resolutions, a worldwide release and the capacity to trade existing consoles in exchange for money off the new Wii.
Turns out that the rumour is true. A bashful but reliable source from within Nintendo has confirmed directly to GirlGamersSuck that Japan is definitely manufacturing the new console, but thinks a more realistic timescale may be a 2011 release.
There's no official word from Nintendo – which is no surprise, given they want to "make a worldwide announcement, only one month before release date [to generate] huge publicity and viral marketing" – but watch this space. More details as they come.
Edit: there's been a lot of attention on this item so let's just make one thing very clear: I wouldn't post this if I wasn't 100% certain of my source accuracy and reliability. Also, I am not confirming the 1080p or the trade-in facility – this was a rumour that surfaced in November last year. The only confirmation I've had is about the blu-ray drive.
Seriously. We might be a 'little' site but this is one of those times when it's who you know not what you know. Nintendo's a big company. The world's a big place. Thousands of people work there. You do the math.