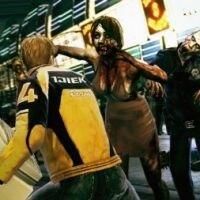 Jul 9, 2010
www.TapeItOrDie.com allows you to follow the exploits of Lance, Gretchen, Wallace and Johnny Pipes and discover exclusive content from Dead Rising 2. United by a love of zombies and desperate to obtain tickets for the hottest show in town, Terror is Reality XVII, you can follow these four individuals throughout their journey while getting an inside look into Dead Rising 2 that can't be found anywhere else.
Updated weekly with new content and surprises this site is definitely worth keeping up-to-date with.
The site contains blogs from all four of the zombie-killing enthusiasts along with exclusive videos and a healthy doseage of humour. If you love Dead Rising and are looking forward to the sequel then get your bum over there.
Check the site out here at www.TapeItOrDie.com